The 2log App for Community Members
Here you will learn step by step how to set up your own 2log instance.
What's the Idea of the App?
Not everyone likes to carry another smart card. The 2log app for community members provides an alternative to the RFID card. Once the app is linked to your 2log account, just scan the RFID code displayed to authenticate yourself. In addition, the app allows you to keep track of your account balance and transactions.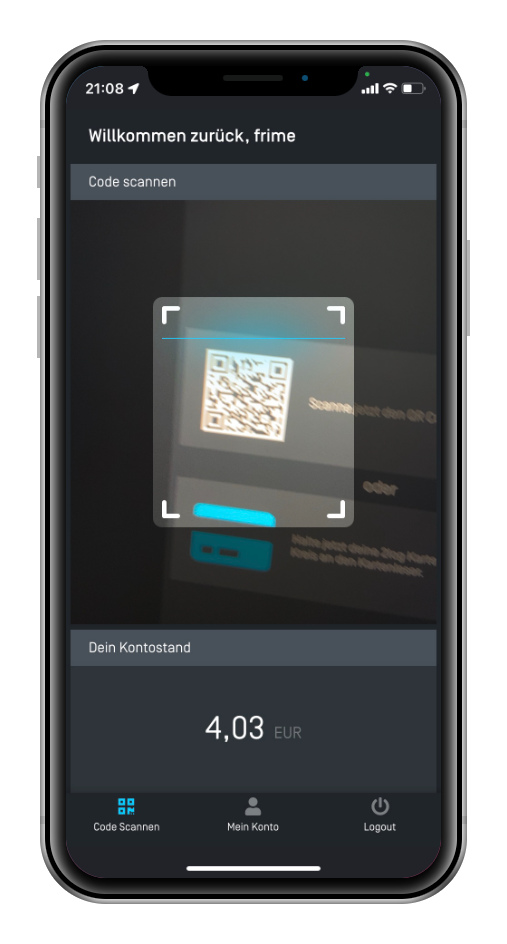 Where can I get the app?
The Community App is available for Android and soon also for iOS in the AppStore. You will find all further information at https://2log.app
Where can the app be used?
Currently, the app only works with the virtual tally sheet. However, we are already working on an alternative 2log Dot version with a small OLED display. The goal is to make all 2log services compatible with the app as well.
Privacy Policy
The 2log app for community members as such does not store any personal data. However, every action performed with the app (e.g. payment or login processes) could be logged on the server side. Since each operator of a 2log instance is responsible for the collection, storage and processing of data, no generally valid statement can be made here about the storage and processing of data.
Finally, it depends on the infrastructure of the instance operator which data is stored and for which purposes it is processed. Please contact the operator of the instance for further information.